Welcome to my blog. If you are reading this, I assume that you have some interest in the area of later life employment.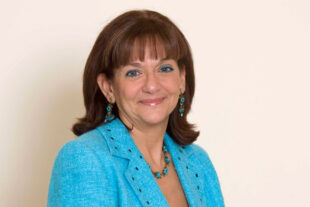 Last July I was appointed as the Government's Business Champion for Older Workers. This role was created in recognition of the specific challenges faced by older people in the labour market.
As Business Champion, I have had the opportunity to explore the many barriers faced by older workers. As well as this, I have heard of the benefits to business arising from a multi-generational, age diverse workforce.
My role involves engaging with businesses, members of the public, and private and voluntary organisations. Within these conversations we aim to identify important areas that could clarify thinking and practice for later life employment.
Making the case for older workers
Due to our ageing population, businesses and individuals of all ages need to be aware of the specific challenges faced by older workers. They should also be aware of the opportunities to benefit from their ongoing participation in the labour force. The economic implications of this agenda are truly profound - national Gross Domestic Product (GDP) would grow by a massive 1% if everyone in the UK worked for just one extra year.
However, I want to stress that this is not about making people work until they drop, or about forcing anyone to work more. Rather it's about enabling those who want to work longer to do so. This means ensuring that they are treated fairly by employers and giving them the best chance to continue working if they want to.
The Working Group
This week I am hosting the second meeting of the Working Group I've established. This includes employers, older worker representatives and organisations who are dedicated to helping older workers within the labour force.
We are discussing measures that businesses can take to ensure that they retain, retrain and recruit older workers. This will enable them to accommodate their differences and recognise the potential they have. Flexible working is also a major issue, since many people would like to work part-time, instead of full-time in the run-up to retirement.
It has so far been a pleasure to hear from so many informative and interested people from businesses, charities, think tanks and members of the public. Further to this, I hope to use this blog as a platform to engage with you all.
Dr. Ros Altmann
Government's Business Champion for Older Workers